In this article, we will detail the information available on the Subtopics tab when analyzing a Topic.
Initially, to find the Subtopics tab, you need to select a topic that you want to analyze. If you need help to understand how to find relevant topics to your audience, click here.

Watch the video tutorial on this article. Check them out!


Inside a topic, you can browse through the 6 available tabs. They are: Overview, Videos, Subtopics, Tags, Audience and Creators. Each one of those contains specific information that helps on the culture analysis. Next, we will understand what is available in the Subtopics tab.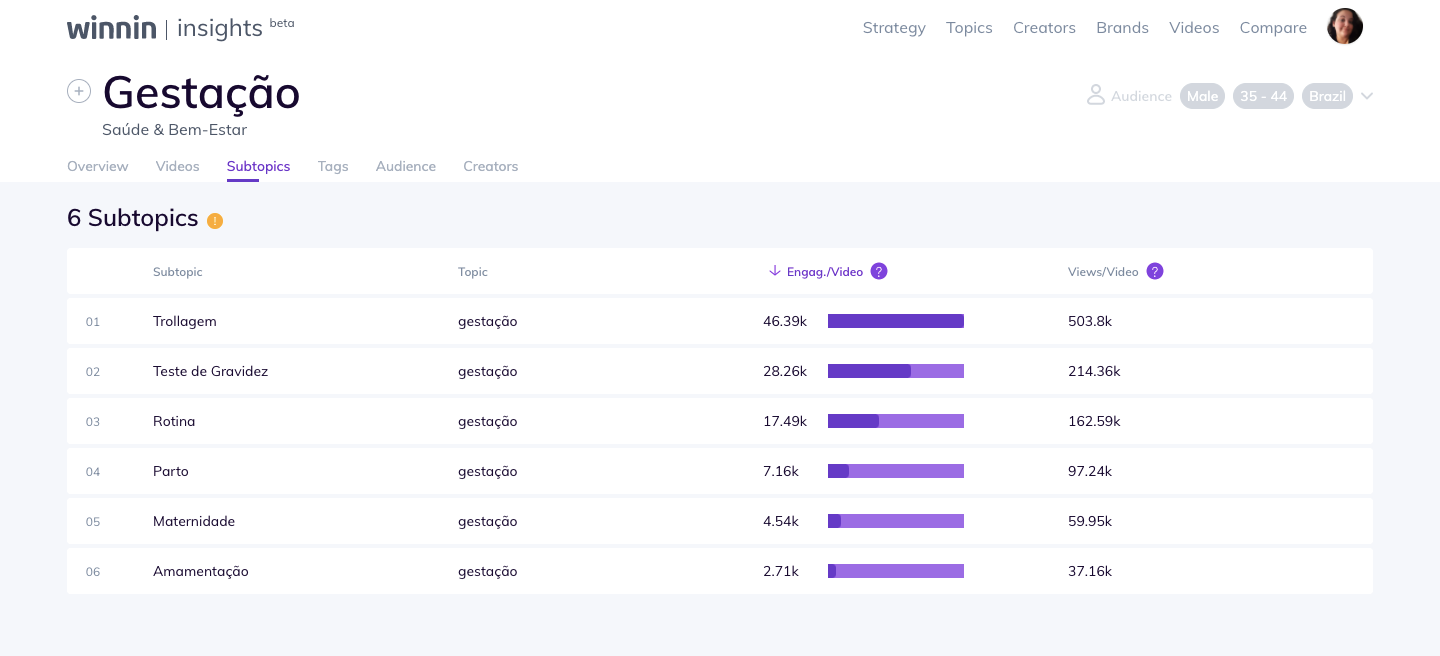 When you access the subtopics tab, you can see that its structure is very similar to the topics page. On this page, you have the subtopics listed and it is possible to order them by ascending and descending order according to two metrics:
Engag./Video (engagement per video)

This metric indicates the average number of interactions per video for a sample of publications in the last year. These interactions are: likes, dislikes, shares and comments. That is, relevant actions that show a real interaction with a certain content by the public.


Views/Video (views per videos)

It represents the number of views per video using a sample of videos published in the last year. This metric is used to understand how much this theme/topic is viewed by the public over time.
If you want to analyze a particular subtopic, you can click on it to check more information about that.


If you still have any questions regarding the use of the Subtopics Tab inside a topic, please contact our support team at cs@winnin.com or contact your account manager directly. :)