In this article, we will detail the information available on the Creators tab when analyzing a Topic.
Watch the video tutorial on this article. Check them out!



Initially, to find the Creators tab, you need to select a topic that you want to analyze. If you need help to understand how to find relevant topics to your audience, click here.

Inside a topic, you can browse through the 6 available tabs. They are: Overview, Videos, Subtopics, Tags, Audience and Creators. Each one of those contains specific information that helps on the culture analysis. Next, we will understand what is available in the Creators tab.

As shown in the print below, on this tab it is possible to have an overview of creators related to the topic theme selected and view a summary of their metrics. In addition, it is possible to apply filters to perform data analysis with different perspectives.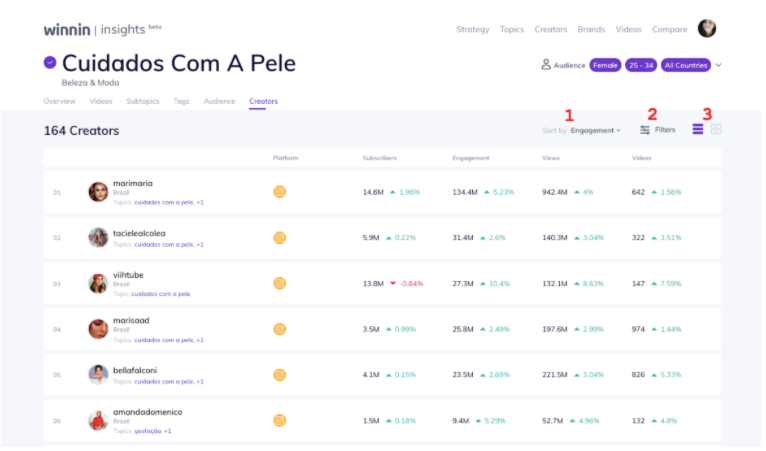 1. Sort by
By default, the videos on this tab are sorted by engagement. However, it is possible to change the sort order to: Engagement, View e Followers/Subscribers.

2. Filters:
The filters available in this tab are highlighted in the print below:

2.1 Platform: choose which platforms you want to analyze the creators from;
2.2 Countries: choose the creators country of origin you want to analyze
2.3 Creator Tier: this filter varies according to the creators number of Followers/Subscribers. It aims to facilitate the choice of the creator according to your strategy and the available budget.

3. Visualization forms

There are two ways to visualize the creators. In cards, the option that is already defined by default and also in table. To change the way of viewing just select the desired icon.


Estimated Audience Demographics

In addition, it is possible to apply an audience filter so that creators are listed according to the audience you want to communicate with. Simply select the Audience button and set the data as needed.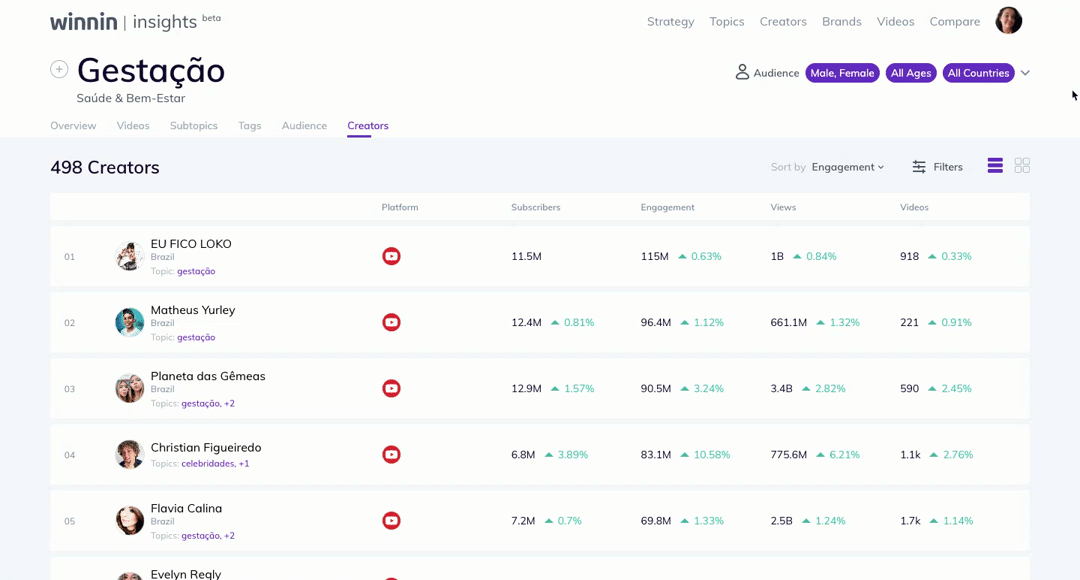 Did you like a creator and want to track?

You can pin it to your strategy board. To do this, select the creators you want to track and click on the + icon next to their name.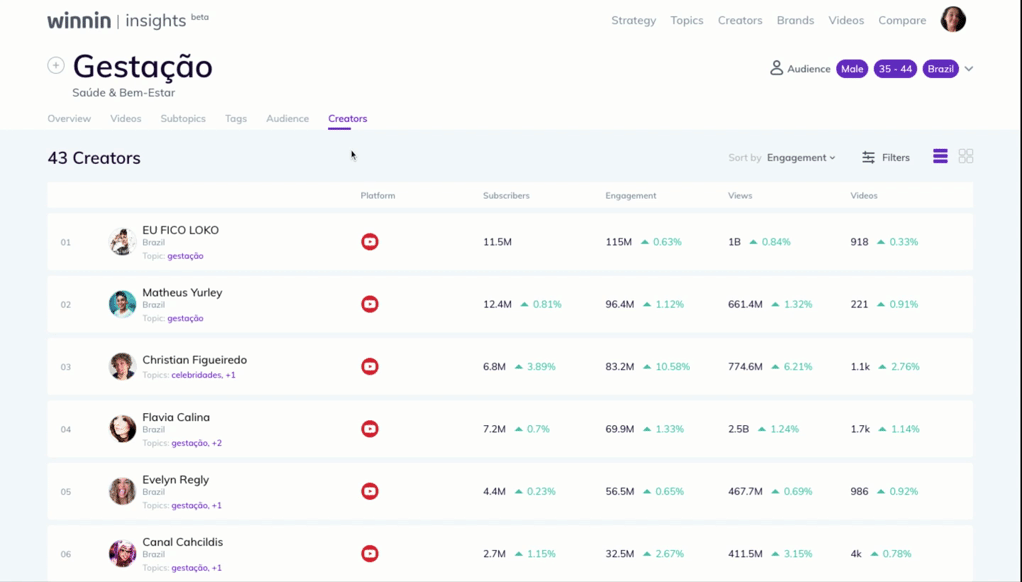 Do you still have doubts about which creator to choose?

You can compare some creators using the Compare feature. To do this, select the Creators you want to compare and click on the button displayed at the bottom of the screen.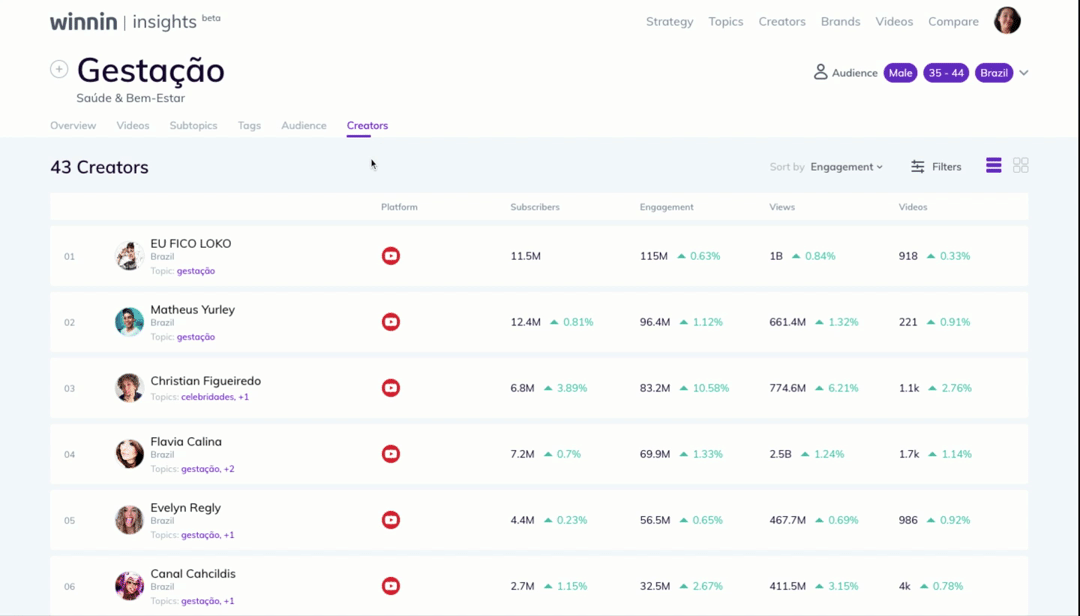 If you still have any questions regarding the use of the Creators Tab inside a topic, please contact our support team at cs@winnin.com or contact your account manager directly. :)