In this article, we will detail the information available on the Audience tab when analyzing a Topic.
Initially, to find the Audience tab, you need to select a topic that you want to analyze. If you need help to understand how to find relevant topics to your audience, click here.
Watch the video tutorial on this article. Check them out!

Inside a topic, you can browse through the 6 available tabs. They are: Overview, Videos, Subtopics, Tags, Audience and Creators. Each one of those contains specific information that helps on the culture analysis. Next, we will understand what is available in the Audience tab.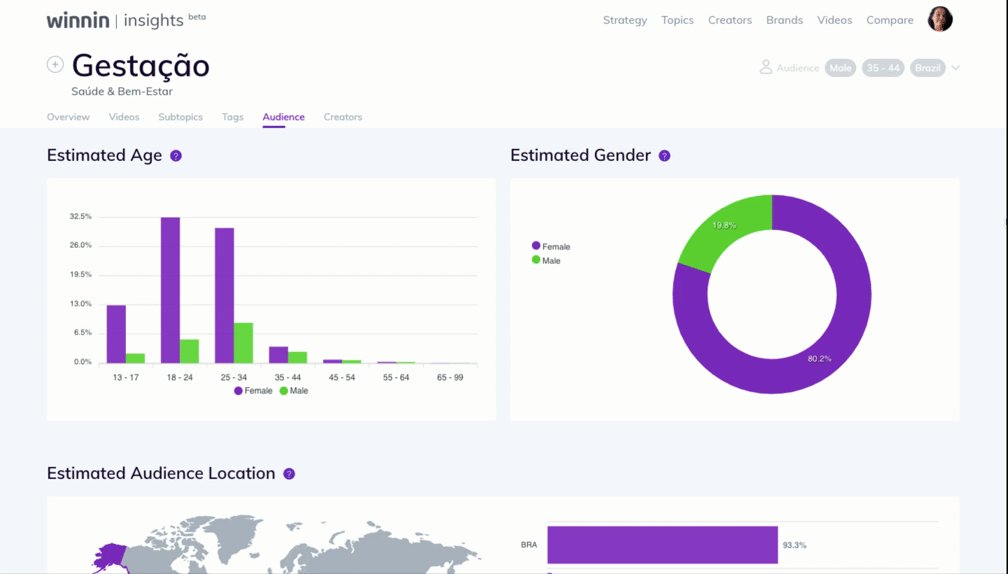 When entering the Audience tab, you will have access to three infographics, as you can see in the image above.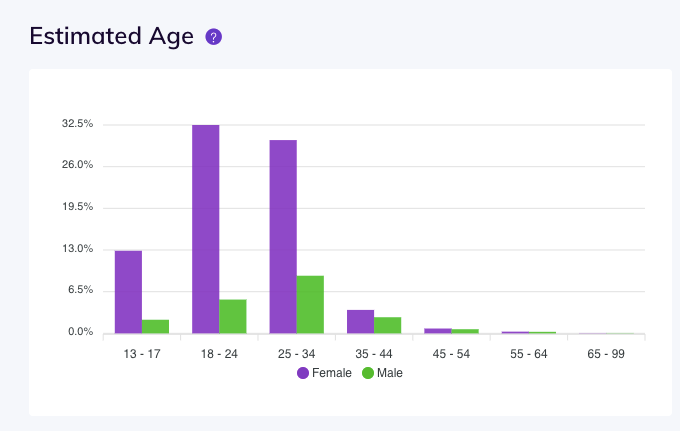 This column chart is an estimate, calculated by our artificial intelligence, regarding the gender and age group that consumes this theme. In this example above, you can see that in all age groups, the majority of consumption of this topic is by men, mainly in the 25-34 age group. In addition, we can also see that this gender difference is not so big in the 13 to 17 and 18 to 24 age groups.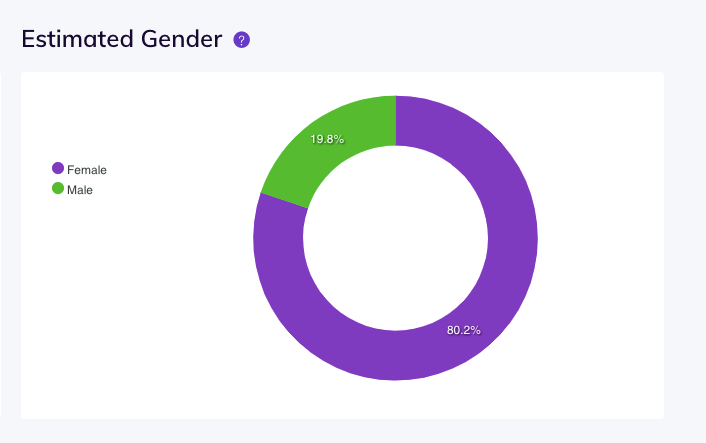 The second graph shows how the audience for that topic is divided by gender. Depending on your product or service, this information can be a differential for choosing the topic to approach your audience.


Estimated Audience Location



The third graph indicates how the consumption of this content is divided by the countries of the world. For global strategies, analyzing this graph can be a differential to generate great insights.

If you still have any questions regarding the use of the Audience Tab inside a topic, please contact our support team at cs@winnin.com or contact your account manager directly. :)