In this article, we will explain how the information is made available in the tool and how to get to specific subjects to execute a more granular analysis of a particular theme.
Through Machine Learning the content is categorized and organized at three levels: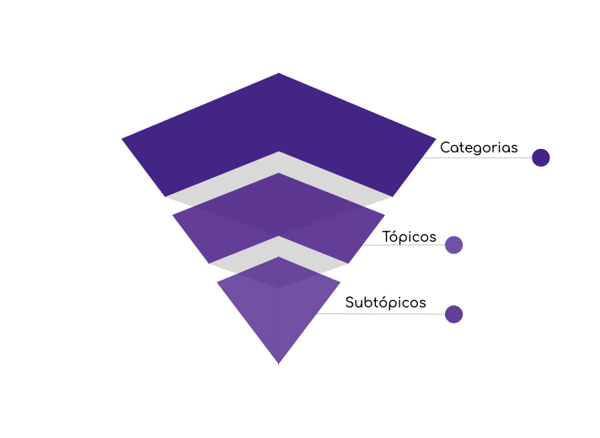 Categories (Categorias);
Topics (Tópicos); and,
Subtopics (Subtópicos).
For example, within the Health & Wellness category, we have the topic Relaxation; and within this topic we have the subtopic Meditation. At each level it is possible to make a more granular and specific analysis of the topic you want to obtain information.
This is only possible because of our proprietary AI that organizes information through an artificial intelligence system, mapping culture through video data on social media platforms (Youtube, Facebook, Instagram, Twitch and Tik Tok); translating these data into actionable information - metrics - that helps on company's creative process and decision making.
If you still have any questions about our data organization, please contact our support team via email cs@winnin.com or contact your account manager directly. :)
Great insights await you!
#WinIt!